Paul Bradley, President of ROC USA® was featured on a Sept. 17 episode of Freakonomics: The Economics of Everyday Things, "Mobile Home Parks."
"Freakonomics" started as a book, a blog, a film and in 2010 became a podcast. With more than 10 million listeners per month, it's one of the most popular podcasts in the world. "Freakonomics" is the flagship show on Freakonomics Radio Network, which also includes the podcasts, "No Stupid Questions," "People I Mostly Admire" and "The Economics of Everyday Things," hosted by Zachary Crockett.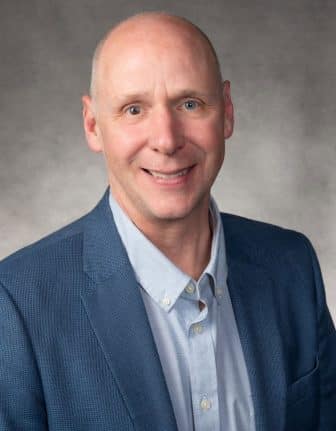 "What's fun about Freakonomics is how good they are at taking complex situations and stripping them down to the basics in a way that makes them accessible to people who never wanted to study economics," Bradley said. "I've been a fan since I first read the first book, so this rises to a bucket list-level item to be interviewed for one of their podcasts."
The episode, "Mobile Home Parks" focuses on the evolution of manufactured housing communities, often still outdatedly called "mobile home parks" or "trailer parks." The 22-minute episode examines why investors are making money, how homeowners face increasing lot rents and how ROC USA is a solution to the problem. In addition to interviewing Bradley, the podcast also features interviews with Frank Rolfe, co-owner of Mobile Home University, and Cheryl Streberger, a retired nurse, and Blaer Roberts, a former chef, who live in two different manufactured home communities in Michigan.
The episode begins with a brief historical account from the origin of manufactured homes and manufactured home communities to the unfair stigma and eventual explosion of private equity investors across the sector.
"Eleven years ago, capitalists weren't clamoring to own mobile home parks. That has changed," Crockett said. "Today investors are cashing in on one of America's biggest, and most vulnerable, affordable housing markets."
Bradley talks about the benefits of cooperatives for the homeowners and why the ROC USA business model achieves long-term success while Rolfe talks about the profits of owning and selling manufactured housing parks and the two community members discuss the rising rent costs.
Listen to the podcast here or on Spotify, Apple Podcasts, Amazon Music, Google Podcasts and YouTube.