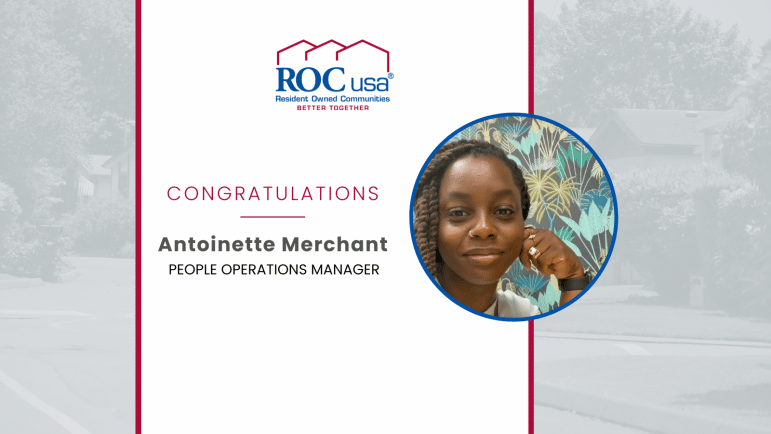 CONCORD, N.H. — ROC USA® is pleased to announce that Antoinette Merchant has been hired as ROC USA's people operations manager.
Merchant joins ROC USA following work as operations manager for a tech firm, building out its human resource department and corporate policy and procedural development. She will work in ROC USA's operations department and focus on project management, process improvement, onboarding and recruitment.
"When interviewing for this role, I knew Antoinette had the unique background and expertise to foster the collaborative culture at ROC USA," said Nicholas Salerno, chief operating officer for ROC USA. "She has already demonstrated a positive change through her ability to connect with each team member and understand the needs of our community."
Merchant's has a bachelor's degree in business administration from Chicago State University. She works remotely from Gary, Ind., and is excited about her new role with ROC USA.
"I joined ROC USA because I wanted to join a family that supported its community, its employees and a team willing to encourage each other in their personal and professional growth," Merchant said. "ROC USA has provided all this and more."
Contact Information:
Antoinette Merchant, amerchant@rocusa.org