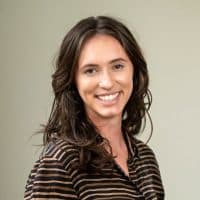 Document Specialist
Cooperative Solutions
CONCORD, N.H. — Haydyn Foulke joined ROC USA® in September 2022 as a post-purchase cooperative coordinator.
They provide technical support in the form of organizational development, leader training, project coaching and more to ROCs served directly by ROC USA.
Haydyn graduated from Guilford College in Greensboro, N.C., and has previously volunteered as a community organizer, studying community and justice issues while working with refugee resettlement in Greensboro. They spent the summer of 2022 living in Spain and walked the Camino de Santiago, an ancient religious pilgrimage, where they walked along the coast of Portugal for 15 days. They love feeling connected to nature.
Outside of ROC USA, Haydyn enjoys painting, hiking, swing dancing and volunteering at their community garden.