CONCORD, N.H. – Jenee Gaynor of NeighborWorks America has joined the ROC USA ® Board of Directors.
Gaynor, Director of Shared Equity Housing for NeighborWorks America, has spent her career working in the shared equity housing space, building capacity and helping with sustainable ownership. Since 2021, she has worked as the director of shared equity housing for NeighborWorks America, leading the company's multi-year Shared Equity Housing (SEH) Initiative, a capacity building effort to assist nonprofits in exploring and implementing shared equity models. Gaynor also manages the SEH grant and technical assistance awards, develops field tools and templates and offers training and evaluation services to support a broad range of shared equity programs and plans, monitors and reports on the SEH budget, which includes a dedicated Congressional appropriation.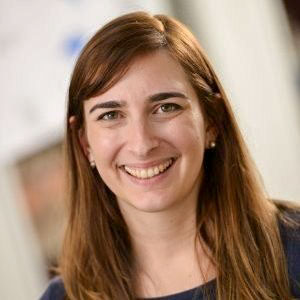 "Jenee's deep background in shared ownership and shared equity is perfectly aligned with the model of ownership we're scaling – a limited equity cooperative model – and it's an area of increasing interest among affordable housing program administrators, thankfully," said Paul Bradley, president of ROC USA. "Raising the ROC model in these shared equity arenas is really important to scaling resident ownership."
Gaynor is excited to work with the ROC USA Board of Directors and eager to learn more about the ROC model, specifically the community-owned elements.
"The shared equity work I did encompasses a lot of models," Gaynor said. "For me, ROCs are something I have been familiar with but haven't had a chance to do a lot of work with. The community-owned element is what I love and connect with. I just hope I will be able to continue integrating ROC USA's mission even more with the broader shared equity work that I'm doing in the field. "
Before joining NeighborWorks America, Gaynor worked at Grounded Solutions Network, Capital Impact Partners' Cornerstone Partnership, National Association of Regional Councils and Washington Area Community Investment Fund, Inc.
Gaynor graduated with a master's degree in community and economic development from Pennsylvania State University in State College, Pa., and with a bachelor's degree in international affairs and anthropology from The George Washington University in Washington, D.C.
She lives with her family in Washington, D.C.