Make ROC USA® your Exit Strategy
When the time comes to sell your mobile home park, you likely have many options. A sale to the homeowners is as timely and efficient as any other commercial transaction.
Community owners need only provide the opportunity for a resident purchase. ROC USA and your tenants will do the rest.
Our ROC USA team and Network affiliates are ready to serve
Recent Sales to Residents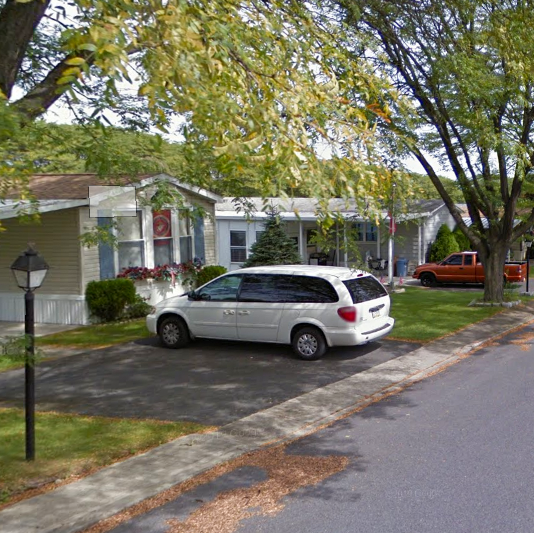 Evergreen
Village
Mount Bethel, Pennsylvania
$12,000,000
158 Home Sites
Closed 10/31/2022
Pioneer
Park
Lafayette, Oregon
$13,100,000
104 Home Sites
Closed 5/24/2023
Peninsula
Pines
Shelton, Washington
$2,890,000
44 Home Sites
Closed 6/8/2023
Golden
Hills
Golden, Colorado
$7,000,000
40 Home Sites
Closed 7/11/2023
Members of Sans Souci Cooperative, a 62-site ROC in Boulder, Colo., purchased their community in June 2021 for $3.3 million.
Your buyers have one goal: gaining ownership of the land underneath their neighborhoods. Resident groups are looking for reasons to buy, not reasons to back out. This makes them uniquely willing buyers, which is why 98 percent of contracts between sellers and resident groups reach the closing table. 
Members of Halifax Estates, a 430-site ROC in Halifax, Mass., purchased their community in 2017 for $27 million.
"Frankly, we can't come up with any reason why a community owner would not want to sell to the residents over an outside party."
"If your price is ballpark market price, where others are willing to pay, then I think you can make a super compelling case to preserve the MHC for the long-term by selling to the residents. The sellers got a good price and assurances that the residents would be protected, which was a concern for them, as they had been burned before."
"It's good for the community, it's good for the economy, it's good for the residents, it's good for the seller. It's just a way to feel good about closing the transaction out in a way that is ethical, and I'd like to think it's a little bit about leaving a legacy for the residents. I can't wait to go back to Livingston in 10 years and watch that place develop and see what they do with it."
"The business model that ROC USA has developed is superb. It was a different transaction in that you usually have to jump through a litany of different hoops in regard to banks and bank regulations. But that simply wasn't the case here. I would certainly do it again, and I will."
Dedicated Financing for Resident Owned Communities
ROC USA® Capital is a national Community Development Financial Institution (CDFI). Its vital role is providing specialized financing that helps low- and moderate-income resident groups undertake due diligence and acquire their communities.
ROC USA works from coast to coast. Regional nonprofits provide localized technical assistance and acquisitions expertise. Our ROC USA Direct team provides the same services in areas not served by a ROC USA® Network affiliate.
Serving Connecticut, Maine, Massachusetts, Rhode Island & Vermont
Serving Iowa, Minnesota & Wisconsin
Serving Washington & Northern Idaho
Ready to Discuss Your Exit Strategy?
Whether you're ready to move on now or you're just starting to think about selling, reach out today for a confidential conversation.
Contact Angela Romeo, Vice President of Acquisitions, at 603-513-2832 or aromeo@rocusa.org. 
You can also complete the form below to be contacted by an acquisitions specialist in your area.