'We hope we can use it in other ways but it's a storm shelter, and first and foremost it's about people's lives.'
Update: Check out pictures from the groundbreaking below.
MADELIA, Minn. – When you combine the tenacity of a Co-op Board President with the collaboration of city officials, certified technical assistance providers and the mutual idea that rising tides do indeed raise all ships, ideas become reality, and everyone benefits.
That's what has been happening in Madelia Mobile Village Cooperative thanks to Board President Marjory Gilsrud's curiosity, persistence and resourcefulness. Gilsrud knew her community needed a storm shelter, and she has been instrumental in securing funding, reaching out to local leaders for guidance and pushing for local contractors to help build a shelter for her community of more than 60 homes.
They are scheduled to break ground Sept. 27 and are hoping the shelter will be finished by Summer 2024.
"Marjory was a true champion, and I have had the privilege to work with her in the past," said Ryan Visher, Emergency Management and Safety Director for Watonwan County in Minnesota. "She is very attached to the community. She lives there and wanted to create a space that is affordable. I'm really proud of the plan they came up with."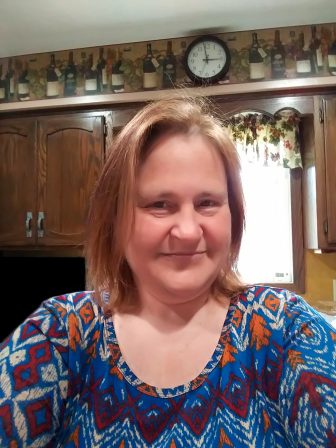 Madelia Mobile Village is a resident owned community in Madelia, Minn., a small city of about 2,400, nicknamed the "Pride of the Prairie," and located about 100 miles southwest of Minneapolis. Residents purchased the ROC in 2008, and since then they have been using the city's government center about four miles away as its storm shelter. When the city tore down the old center and built a new government center, the ROC had to find a new location or build its own storm shelter.
While other parts of the country experience different natural disasters like hurricanes and earthquakes, Madelia sits in tornado alley with a storm season that runs from April until October. Since becoming a ROC 15 years ago, the community has always had plans to build its own storm shelter to help Members who lived there.
"If a tree goes down on someone's home or a storm happens at 1 a.m., it takes a while for the Red Cross to organize and set up," Gilsrud said. 
"If a family's house got hit and they didn't have someone's house to go to, we want to make sure we have space where we can pull out a few cots and have some food and a safe place that's dry."
The Co-op recently received two grants to build the shelter – $500,000 from the city and $330,000 from the state, for a total of $830,000. The original plans included office space, a playground and park but when the engineer came back with a price tag of $1.8 million, Gilsrud knew that wouldn't work. The Co-op's budget is $850,000.
"She's a really great advocate for the community," said Samuel Estes, housing program associate for Northcountry Cooperative Foundation, the certified technical assistance provider for Madelia. "When the initial bids came back over $1 million, Marjory and the other Board Members were pretty clear about what they wanted and what funds they had available. She was always questioning the estimates and what would fit into the budget."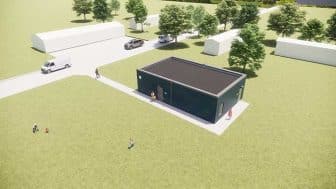 Because of the networking between ROCs across the state, Gilsrud knew another Co-op, Park Plaza in Fridley, Minn., had built a storm shelter in 2018. She coordinated an email with the engineer and Park Plaza's contractor to talk about the size and cost of their shelter. That building would cost about $900,000 if they built it today, Gilsrud said, which was closer to Madelia's budget of $850,000. They reworked the plans to make the building smaller and cut out some of the extras, she said. The new plans include the essentials for a community space that also functions as a storm shelter when needed. The 1,250-square-foot building includes a large open space, refrigerator and kitchenette, complete with cabinets and a sink, bathroom and office.
"For us, it's not about the building," Gilsrud said. "We hope we can use it in other ways but it's a storm shelter, and first and foremost it's about people's lives."
But at the beginning of September, the bids came in even lower – at about $564,000 – and Gilsrud said she is excited to use the extra funding to add additional storm windows, an outdoor greenspace with benches and a pavilion and possibly a generator.
"With additional funds now, we have the ability to look at other amenities for the inside and outside to improve the storm shelter and use it as a community center and also to have an outside area for people to enjoy the weather," she said. "This is exciting that the cost is even lower than we originally thought, and we are going to brainstorm ideas on what to do with the additional funds as we move forward."
Christine Fischer is the City Administrator for Watonwan County and has been helping Gilsrud with the storm shelter plans and process. She said Madelia Mobile Village Cooperative has always been an economic driver for the city of Madelia.
"We have a large portion of our workforce that lives there," she said. "We need to be proactive and working hand-in-hand with everyone who lives in this town. That's the way we operate. The relationship between all of us – Madelia Mobile Village, the hospital and school and others too. We are all in this together. That's how community makes decisions and it's how we thrive."
Gilsrud believes in this same thought process. The company they hired is from Jackson, Minn., about an hour from Madelia, and Gilsrud is pushing for local subcontractors to construct the storm shelter, explaining that it will save money on the project and bring local dollars back into the community.
"It matters to get prices from people in the city or people in surrounding rural areas," she said. "If you hire someone local, we don't have to put people up in hotels and you can save money that way. If there are contractors in our area that have the capacity or can do something like this, I would like to see them included. We are a small town. When you're born and raised in a small town, it's important to do as much local because it benefits all of us."