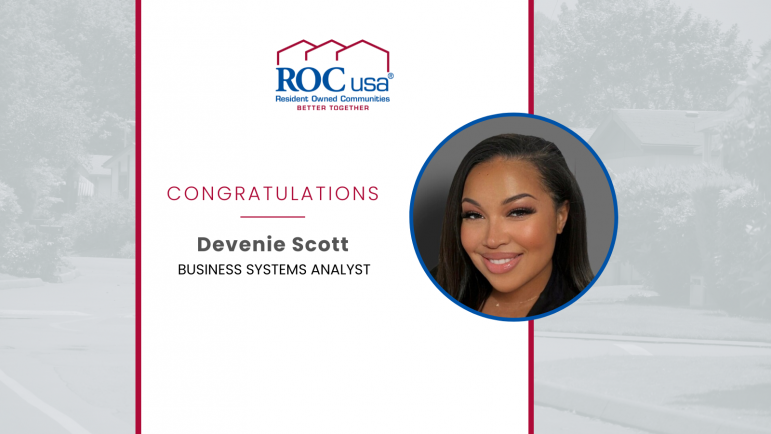 CONCORD, N.H. — ROC USA® is pleased to announce that Devenie Scott has been hired as the business systems analyst in the operations service unit. She has previously worked as an operations specialist and grant coordinator in the Community Development Financial Institution (CDFI) sector.
"We are more than thrilled to have Devenie as part of the ROC USA family," said Nicholas Salerno, chief operating officer for ROC USA. "Her experience in the nonprofit and CDFI space will be a great asset. I'm confident she will bring fresh insights that will drive efficiencies and effectiveness to our systems and processes."
In her role, Scott will be responsible for leveraging software programs and business strategies to help maximize productivity and communication. Her primary focus will be to analyze current business processes and make recommendations for improvement, using data and reports to support those recommendations. She has previously served as a grant coordinator at GrantWorks, an Austin-based grant-management firm specializing in state and federal grant programs.
Scott has a bachelor's degree in organizational leadership with a concentration in project management from ECPI University. She holds certifications in agile project leadership and system administration. She will be working remotely from Texas and is very excited about her new position with ROC USA.
"What piqued my interest with this job is that I wanted to work for organization that has a strong purpose," Scott said. "I was really adamant about getting to an organization that did hold values and to do something purposeful. I'm a very detail-oriented and process-efficient person and I want to help other people align with these values."