CONCORD, N.H. – Last fall, ROC USA® was awarded $600,000 from Wells Fargo to fund innovation in market development and the expansion of resident ownership in manufactured home communities nationwide. ROC USA received $300,000 last year and will receive $300,000 at the end of this year. One-third of that initial $300,000 was awarded to ROC USA® Network affiliates as sub-grants each year.
Of the $100,000 initially awarded to CTAPs, so far, six have been awarded a total of $64,399.74, which leaves $35,600.26 available for CTAPs for future needs.
"They have done a lot of different things with the Network Investment money," said Rob Wilson, executive vice president for Cooperative Solutions. "All expressed their gratitude at being able to undertake additional capacity building in 2023. Activities included convening staff and stakeholders, exploring new strategic options and directions, additional targeted training, bolstering elements of their market development activity and augmenting staff capacity on one-time transformational projects."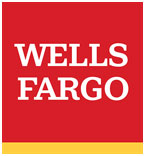 The awarded CTAPs include:
Northwest Cooperative Development Center (ROC-Northwest): $5,750 for staff training registration fees
NeighborWorks® Montana: $10,000 for capacity building. The funds will be used for consulting fees and training costs.
LEAP Housing Solutions: $20,000 for capacity building. The funds were awarded to focus on database management and upkeep, market development and hiring a full-time technical assistance provider.
Thistle: $10,000 for capacity building. The funds were awarded to cover staff training and retreat costs.
Northcountry Cooperative Foundation: $10,000 for capacity building.
Cooperative Development Institute: $8,649.74 for capacity building. The funds were used for CDI's NEROC program to support a two-day in-person retreat.
Wells Fargo's commitment to ROC USA is part of a multi-year philanthropic initiative to address the U.S. housing affordability crisis.
"Wells Fargo is committed to seeking impactful solutions to the nation's housing access and affordability challenges and is proud to support the innovative work of ROC USA," said Amy Anderson, senior vice president, social impact lead of Wells Fargo Housing Affordability Philanthropy Team. "Resident owned communities are a direct pathway to long-term housing stability and affordability. And through its affiliate network, ROC USA multiplies its impact across the country."